At HITEKS, we believe that commercial-grade, Enterprise NLP technology in healthcare will become THE single transformative technology over the next 10 years because of its ability to organize information to support the 4 main Health IT technology domains: Workflow, Analytics, Content, and Mobile.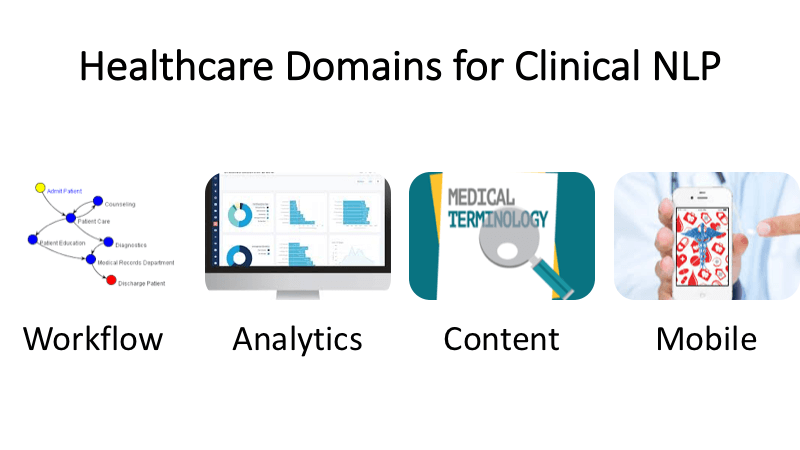 Decision support through analytics, long a specialization of HITEKS' founders and the Biomedical Informatics community, is the next frontier for mainstream medicine. The biggest problem for analyzing the data to provide the right evidence for decision-making is that the majority of the patient data is unstructured and in the form of clinical notes.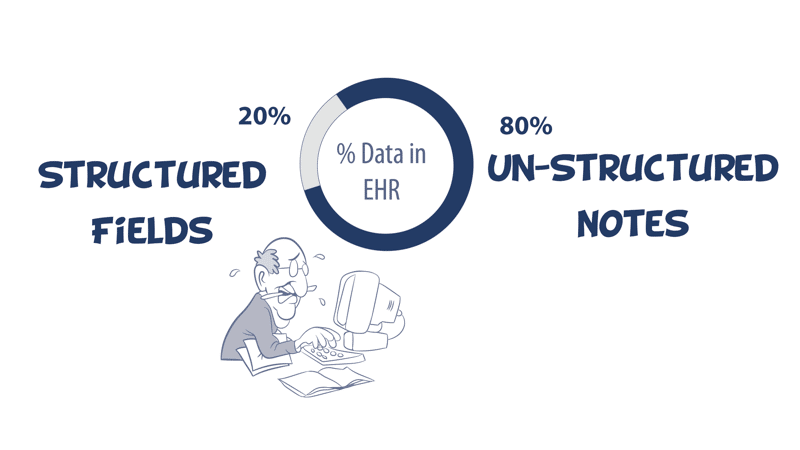 Supporting providers by accelerating point of care decision-making is our goal.
At HITEKS, we developed a unique approach to NLP pattern recognition, which applies an algorithm to our Lexicon and finds hits in clinical documentation in subseconds (20-200 milliseconds, depending on the size of the document), allowing us to compete more effectively by being 100 times faster than our competitors at producing physician CDI and quality suggestions along with the detailed patient evidence supporting the advice.
This discussion has been open for a while now: we want Artificial Intelligence (AI) to be driven automatically through Machine Learning (ML) so that tomorrow's clinical software is smarter. So how do we build, implement and train the ML algorithms?
Clinical algorithms are built with logistic regression and neural network models that are exposed to both pre- and post-processed datasets, which are then trained, tested and enhanced over time as they learn what the ground truth is.
HITEKS handles Analytics of CDI, Workflow, Quality and Revenue Cycle data. We help our customers measure Key Metric Outcomes in a number of Key Performance Categories Before and After the implementation supporting our HITEKS Insight Real-time Intelligence solution.
HITEKS technology strengthens the Analytics/Knowledge Management teams of all healthcare verticals to develop Customer Reporting of these Key Metrics on an ongoing basis. Our KPIs fall into
(3) Different Categories:
Clinical Documentation Improvement
Inpatient and Ambulatory Quality Indicators
FINANCIAL / Revenue Cycle Management