Optimizing Provider and CDI Workflows
HITEKS provides comprehensive services support for optimizing clinician documentation integrity workflows enabled by its advanced CAPD solutions.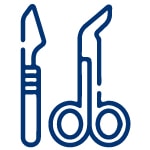 Peri-Operative CDI
Perioperative workflow in Clinical Documentation Improvement (CDI) refers to the series of processes and activities involving clinical documentation during the surgical or operative phase of a patient's care journey. It encompasses the time from when a patient is scheduled for a surgical procedure to their recovery post-surgery. Efficient and accurate documentation during this phase is essential for ensuring proper coding, billing, and capturing the patient's complete clinical picture for accurate medical decision-making, quality reporting, and compliance.
Concurrent CDI and Coding Audit
With HITEKS, Revenue Cycle can assess how effective HIM and CDI Departments are to identify documentation deficits using HITEKS' real-time clinical insights in the Epic Workqueues. The seamless integration of HITEKS with Epic enables auditors to efficiently capture critical information such as procedures, diagnoses, and patient conditions, resulting in flagged cases which were missed by human review. This audit service can take place on thousands of records in the same amount of time that a manual review can take place on hundreds of records. The result is the capture of crucial details of patient cases which reduces the risk of errors and omissions. Proper reimbursement requires accurate coding. HITEKS' audits employs advanced algorithms to identify coding errors from incorrect code assignment, minimize coding errors, and ensuring compliance with coding guidelines.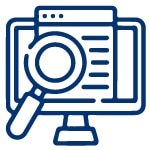 Proactive Clinical Research
HITEKS offers automation capabilities that streamline the identification of patient factors (signs, symptoms, observational evidence) for consideration of clinical trials and observational data research. It helps clinicians efficiently identify patients who may qualify for a clinical trial, or whose data can be useful in population health research. HITEKS allows researchers to create tailored queries seamlessly within their organization's workflow, helping capture missing details in the patient's chart and improving documentation completeness for accurate and comprehensive documentation.
MedPar Quality Data Analytics & Reporting
HITEKS provides robust data analysis and reporting tools, including the analysis of all claims data and publicly available datasets such as MedPar. This enables clinicians, revenue cycle and CDI/HIM to analyze trends, outcomes, and identify opportunities for improvement during the patient journey, guiding clinical decision-making around diagnosis integrity and quality enhancement efforts.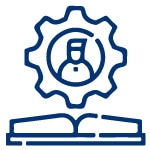 Provider CDI Education & Training
HITEKS offers educational resources and training to help clinicians understand the importance of thorough documentation during the patient visit, leading to increased awareness and improved practices. Through data analysis of clinician documentation patterns, local jargon and patient types, we can identify the educational targets for diagnoses and co-morbid conditions within the providers' specialties. HITEKS' CAPD serves as a real-time reminder of best practices around documentation integrity, delivered within the Epic EHR workflow experience.